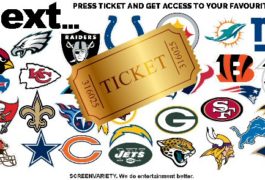 The Cincinnati Bengals (1-1), led by quarterback Andy Dalton and wide receiver A.J. Green, host the New York Giants (2-0), led by quarterback Eli Manning and safety Jabrill Pappers in Week 3 of the NFL preseason on Thursday, August 22nd, 2019 (8/22/19) at Paul Brown Stadium in Cincinnati, Ohio.
The third week of the exhibition slate is typically the "dress rehearsal" game where the starters see the most playing time before shutting things down ahead of the regular season opener.
Giants head coach Pat Shurmur continues to guard his plans on who will play and how long they'll play, particularly at quarterback. We could see all four quarterbacks again, or the game could simply be split between Eli Manning and rookie first-round pick Daniel Jones.
On the running back front, it seems unlikely that Saquon Barkley would suit up before week one in Dallas.
Rookie wide receiver Darius Slayton could make his debut after missing two weeks with a hamstring injury while veteran linebacker Alec Ogletree (calf) likely won't see the field.
Cornerbacks DeAndre Baker (knee), Sam Beal (hamstring) and Antonio Hamilton (groin) are all nursing injuries and may not play, but Baker did return to practice on Monday.
Meanwhile, former Division II player and sixth-round draft pick Corey Ballentine could start the game opposite Janoris Jenkins.
On Cincinnati's side, Andy Dalton and the other 21 starters on both sides of the ball will play the entire first half, noted Cincy Jungle. Once the third quarter begins, expect to see fourth-round pick Ryan Finley in at quarterback.
Meanwhile, starting left tackle Cordy Glenn won't suit up for the Bengals. His backup, Andre Smith, will take his spot on the first team offensive line.
Here's what you need to know:
Who: Giants at Bengals
What: NFL, Preseason Week 3
Where: Paul Brown Stadium, Cincinnati, Ohio
When: Thursday, August 22, 2019
Time: 7:00 p.m. EDT
TV: WNBC 4 NY
Announcers: Bob Papa (Play by play), Carl Banks (Color commentator), Howard Cross (sideline reporter)
Radio: WFAN 660 AM
GET THE TICKET BELOW TO WATCH NFL HD